The first and fourth quarters bear jaws dotted
with golden fleurs-de-lis with a silver band,
the second and third blue and silver sky,
a langued gules lion crowned with gold.
Don de Charles Allemand de la Rochechinard for the see of Rhodes.
Date of fmanufacture 1507.
It was later given to Napoléon III by the sultan Abdul-Azir.
It can be seen today inthe Army Museum in Paris.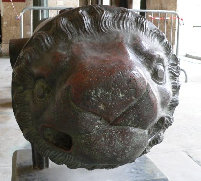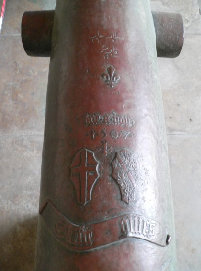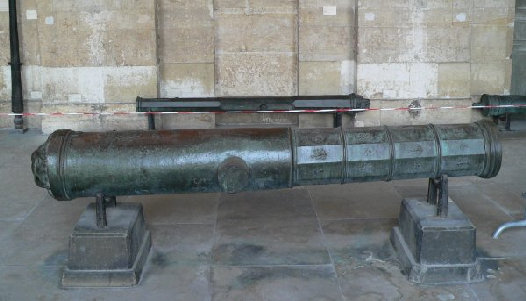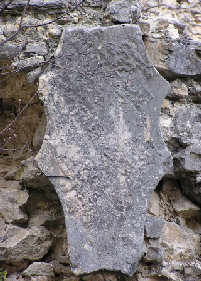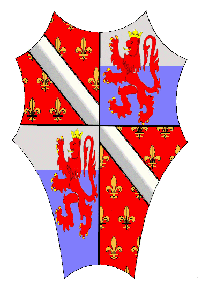 "Rough-hewn" coat of arms situated at the entrance to the castle.
The French revolution did away with signs of nobility by removing the fleurs-de-lis and crowned lions.
Italian coat of arm.
.(c) Copyright 2008 © alb ---- Translate : T. Burns ; All rights reserved ---- Update 07/2011